Spoilers
spoilers below
The 23rd Pslam Spoilers (airing 1//11/06)
The following spoilers are from www.spoilerfix.com/lost.php
Nov. 28-Dec. 4 TV Guide Spoilers for LOST
Michelle Rodriguez (the actress who plays Ana Lucia) says that she called up the producers saying that "Jack and Ana Lucia are too similar". She wants Sawyer and her to get together instead because "chemistry comes when opposites attract".
Adewale Akinnuoye-Agbaje (the actor who plays Mr. Eko) said that he came up with the name Mr. Eko and the producers fell in love with it. Also, Mr. Eko's flashback will appear in a future episode titled The 23rd Psalm. It will explain why he was silent for 40 days after he killed 2 of the "others" and the producers promise more insight on his stick. Hmmmm...thinking of the title of the episode freaks me out...it has one of THE numbers!!
Cynthia Watros (the actress who plays Libby) is supposed to be potrayed as a Hurley-type charcter according to the article. Uh.....
Damon Lindelof (an executive producer of LOST) was asked if there would ever be any clarification of the numbers this season, and this was his reply: "Carlton [the other exec on the show] might want to punch me for saying this, but I think that question will never be answered."
Carlton Cuse (the other exec of LOST) revealed that the reason of the plane crash will be revealed this season, and that we will find out more about the monster.
And, finally, for all of you Charlie/Claire fans, "It's not going to turn in ways [you all] expect" says Carlton. Hmm...
More spoilers coming soon!
spoilers above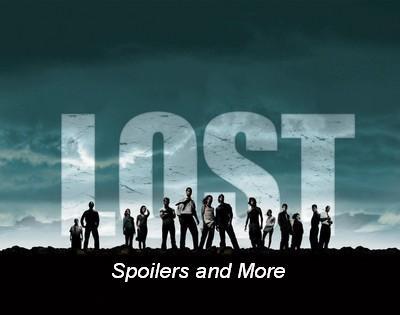 News

Just click the following link and you'll know why this is my respnse: wow.
http://www.thesmokinggun.com/archive/1202053lost1.html

Up-Coming Episodes:
Next Episode 1/11/06 - Episode 210: The 23rd Psalm AND Revelations
1/18/06 - Episode 211: The Hunting Party
1/25/06 - Episode 212: Fire + Water
2/1/06 - Episode 213: Admissions
Boo hoo! No LOST till January 11 :(